The casual study of my Malay family heritage has been running up against the romantic-idealistic wall of "non-racialism," one of those post-apartheid gods that failed. Gabieba Baderoen, a lecturer at Penn State in the USA, seems to be somewhere near the forefront of this. It makes me wonder whether Baderoen would dare tell an African-American not to study their African heritage, and search for their "roots". Below is a short video of CNN host Don Lemon traveling in search of his family roots – in Africa.


I also wonder when last Baderoen, and others, had to fill out official documents in South Africa and declare themselves as "coloured" because in democratic South Africa they are "not-African" – and don't belong. I wrote something about this in the VryeWeekblad. I imagine Baderoen would claim that I "do not" understand her position, that it was "taken out of context"….
What follows is an extract from former president Thabo Mbeki's landmark speech, I am an African. Forgetting my own (long ago lapsed) activism in the black consciousness movement and Azapo (not in the United Democratic Front), I especially enjoyed these passages which refer, specifically to all the influences that shape South African identit(ies).
A human presence among all these, a feature on the face of our native land thus defined, I know that none dare challenge me when I say – I am an African! I owe my being to the Khoi and the San whose desolate souls haunt the great expanses of the beautiful Cape – they who fell victim to the most merciless genocide our native land has ever seen, they who were the first to lose their lives in the struggle to defend our freedom and dependence and they who, as a people, perished in the result. Today, as a country, we keep an audible silence about these ancestors of the generations that live, fearful to admit the horror of a former deed, seeking to obliterate from our memories a cruel occurrence which, in its remembering, should teach us not and never to be inhuman again. I am formed of the migrants who left Europe to find a new home on our native land. Whatever their own actions, they remain still, part of me. In my veins courses the blood of the Malay slaves who came from the East. Their proud dignity informs my bearing, their culture a part of my essence. The stripes they bore on their bodies from the lash of the slave master are a reminder embossed on my consciousness of what should not be done. I am the grandchild of the warrior men and women that Hintsa and Sekhukhune led, the patriots that Cetshwayo and Mphephu took to battle, the soldiers Moshoeshoe and Ngungunyane taught never to dishonour the cause of freedom. My mind and my knowledge of myself is formed by the victories that are the jewels in our African crown, the victories we earned from Isandhlwana to Khartoum, as Ethiopians and as the Ashanti of Ghana, as the Berbers of the desert.
While I am not a post-colonial theorist, not a post-modernist (I'm an old-fashioned Critical Theorist heavily influenced by Critical Realism) Pumla Dineo Gqola's book, What is Slavery to me? Postcolonial/Slave Memory in post-Apartheid South Africa is a better treatment of the subject of East Asian slaves, and slavery at the Cape in general.
Gabieba Baderoen's Regarding Muslims: From Slavery to Post-Apartheid is a valuable read, but seems heavily influenced by the Kumbaya of post-apartheid non-racialism – nevermind the headwinds of African Nationalism and increased pogrom-type gaslighting of "non-Africans" in South Africa.
Mohammed Adhikari's Burdened by Race: Coloured Identities in South Africa, is a lot more insightful than Baderoen's book, although it gets the same treatment from another South African lecturer in the USA, Sean Jacobs founder of the excellent website, Africa is a Country. There are several aspects of Adhikari's book that are difficult to deal with, but it's strength lies in the fact that it has not drunk the elixir of non-racialism, and the idea that all you have to do is call yourself African and all bigotry will disappear.
Added on 17 July 2021 "How quiet rebel Naomi Osaka is changing Japan" from the BBC.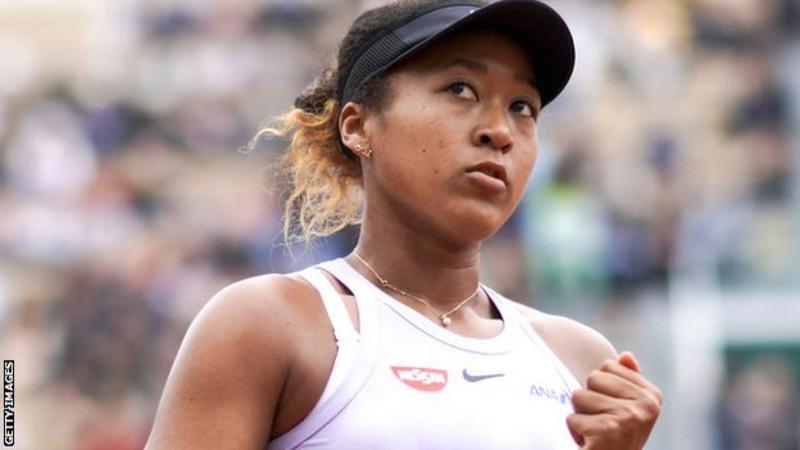 Osaka, aged about 10, was getting ready for a match at the prestigious Orange Bowl tournament.

Preparing within earshot of her Japanese opponent, Osaka overheard her conversation.

"She was talking with another Japanese girl," Osaka told the Wall Street Journal.

"And they didn't know that I was listening or that I spoke Japanese.

"Her friend asked her who she was playing, so she said 'Osaka'. And her friend says, 'Oh, that black girl. Is she supposed to be Japanese?' And then the girl that I was playing was like, 'I don't think so.'"

Everyone knows now. Osaka, the US-raised daughter of a Japanese mother and a Haitian father, is the face of Tokyo 2020.